Entrepreneur
Deidre comes from a family of business owners. Her grandparents, Austin and Claudia Carter, owned a real estate company and a few other businesses in Chicago in the 1960's. Deidre made the decision, 20 years ago to open The Carter Malone Group, LLC. She is currently a part of the ownership group of the Tri-State Defender newspaper and M1-TV Network.
Public Servant
Deidre is the president of the National Women's Political Caucus of Tennessee and vice president and immediate past President of the NAACP Memphis Branch. She serves as secretary on the Sycamore Institute board of directors, Baptist Health Sciences University, and the Memphis Museum of Science & History board of directors.
Contact Deidre at:
deidre@deidremalone.com or dmalone@cmgpr.com
Facebook:
Deidre Malone
Dialogue with Deidre
The Carter Malone Group
Twitter:
@Deidremalone
@DialoguewithDTV
@CMGPR
HER BUSINESS
Deidre opened The Carter Malone Group, LLC, a public relations, marketing, advertising and government relations firm in May 2003. The award-winning agency is one of the largest female-owned firms in the Mid-South.
Deidre is also a part of the ownership group of the New Tri-State Defender, a more than 70-year-old African-American newspaper in the Mid-South.
The Carter Malone Group acquired M1 TV Network from Dr. Ivory Taylor. It is a non-profit organization dedicated to providing quality programming and training young adults in the area of multi-media.
HER CONNECTIONS
Deidre's firm is a founding member of the Tennessee Public Relations Alliance, an affiliation of public relations firms based in Tennessee, with Moxley Carmichael Public Relations in Knoxville, M P & F Strategic Communications in Nashville, Q Strategies in Chattanooga, Culture Shift in Nashville and Clear Strategies in Memphis.
Her accolades
The Carter Malone Group (CMG) has won numerous industry awards. In October 2022, the United States Department of Commerce – MED Week named CMG the Minority Marketing and Communications Firm of the Year. In November 2022, the Memphis International Airport received an Airport Council International Award for "Your Journey is Just Beginning" for a campaign CMG created with the airport.
Other awards include VOX Awards from the Public Relations Society of America, a national Gabriel Award from Unda-USA, and several Telly Awards for regional broadcasting.
HER FAMILY
Deidre Dionne Carter Malone is married to Patrick Malone, M.D. and they two have sons and three grandchildren. They live in Memphis, Tennessee and are both originally from Chicago, Illinois.
Her Past Informs Her Present
Before opening her firm, she served as vice president of marketing services for the 3rd largest healthcare charity in the United States, ALSAC- St. Jude Children's Research Hospital. Deidre also served as the director of public relations for St. Jude Children's Research Hospital. As a former journalist, Deidre worked for WMC-TV Channel 5 as a news producer, WMC-AM News Talk Radio Station and WLOK-AM Radio Station as a news reporter and anchor. Deidre is a graduate of Hinds County Agricultural High School in Utica, MS and Jackson State University in Jackson, MS. She also attended graduate school at Christian Brothers University in Memphis, TN.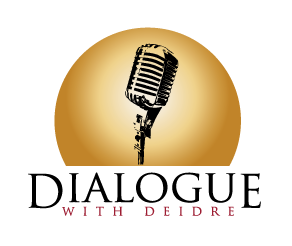 Dialogue with Deidre
Deidre is the host of Dialogue with Deidre a public information program viewed on YouTube on the M1 TV Network and Facebook on Dialogue with Deidre. The program airs each Friday at noon. Follow the show on the social media platforms to stay engaged with important issues facing the community.
In this episode of Dialogue with Deidre, host Deidre Malone interviews Bishop J. Drew Sheard, the Presiding Bishop of the Church of God, Inc. As the leader of the largest African American Pentecostal denomination in the world, Presiding Bishop shares his story about his family, his new devotional book, the upcoming 115th COGIC Holy Convocation and the legacy he would like to leave for the next generation of faith-based leaders. #COGIC #SayItTellItLiveIt #DialoguewithDeidre #M1TVNetwork #CMGPR #Memphis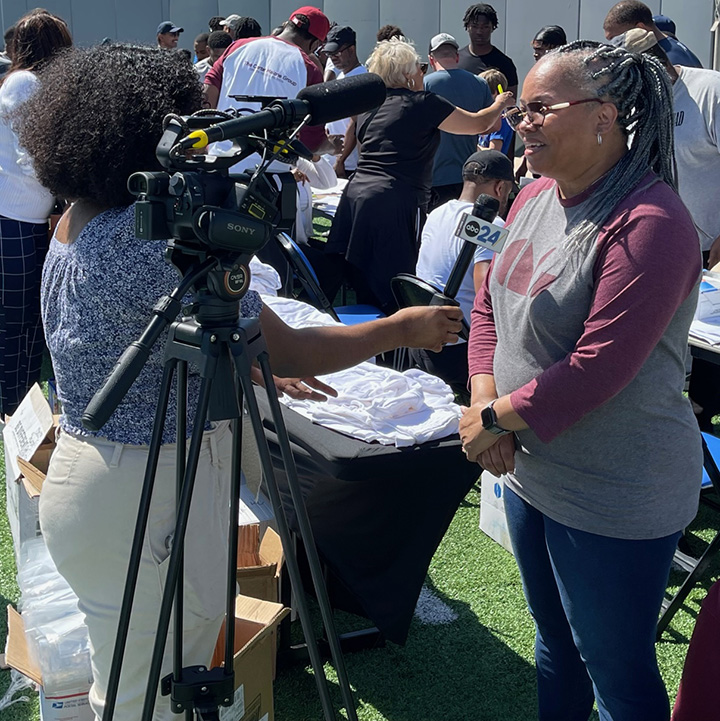 Media trainer
When someone puts a camera in your face, are you speechless? Deidre can media train you. Her more than 30 years working in the media and with the media equips her with tools needed to train you.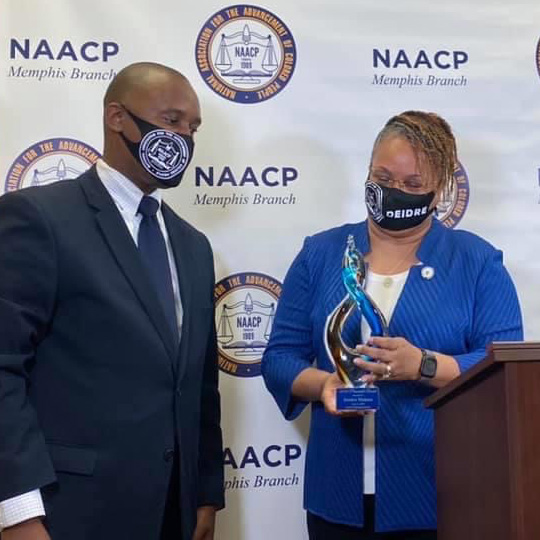 Public Service
Deidre has always been interested in public service. She currently serves on the national board for the National Women's Political Caucus, president of the Tennessee Women's Political Caucus, secretary of the Sycamore Institute and vice president of the NAACP Memphis Branch. Deidre serves as the Public Relations chairperson for the Tennessee NAACP State Conference.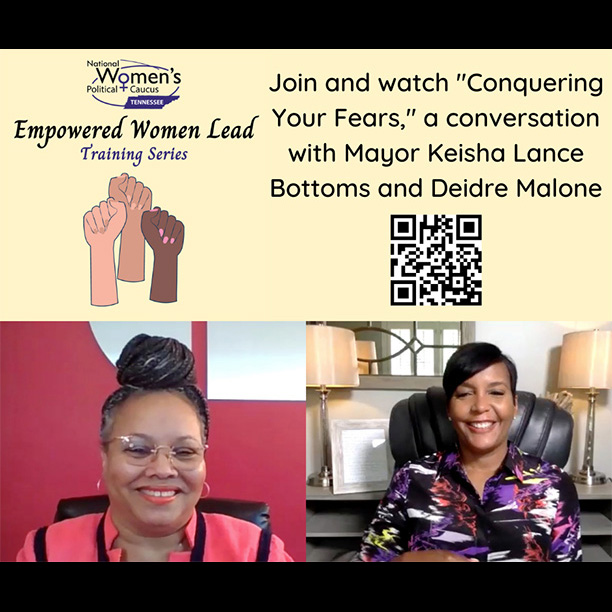 Politics
Her experience as an elected official and campaign manager makes her uniquely qualified to consult on your political campaign. Deidre is a certified political trainer by the National Women's Political Caucus and trains women through efforts associated with NWPC.
In the News
What's on Deidre's Mind
BUILDING SELF-SUFFICIENCY, TOGETHER
Philanthropic Black Women of Memphis | Aug. 1, 2022
One is an accountant, another an engineer. There's an information technology chief, a public relations executive, an attorney, a former plant manager, and several entrepreneurs.
The National Civil Rights Museum Presents: The Resolve, part 2 of a Hybrid Event Series
Streamed live | Jun 7, 2023
Deidre Malone moderated the National Civil Rights Museum discussion on the The Resolve: Eliminating Systemic Racism and Toxic Cultures. This is the 2nd series in a 4 part discussion.
Rep. Pearson, 'Tennessee Three' Draw Support
By BlackPressUSA | April 5, 2023
TSD Newsroom – Rep. Justin Pearson and two other Democratic state legislators – now being called the "Tennessee Three" after their involvement in a House protest that has triggered an ouster move by Republicans – are getting mounting support.